TOM! GET THAT ENGINE WORKING!
This article is a stub. You can help Eddsworld Wiki by expanding it.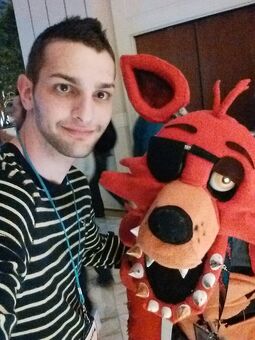 Yoav Landau (born April 4, 1991), also known as TheLivingTombstone or Koolfox, is a popular Israeli musician on YouTube who, as of Space Face, provides original music for Eddsworld. His music was first featured in Space Face, when his song "Rock 5" was used for the end credits sequence. He also composed the Eddsworld: Legacy theme song, which is used in the background for all Eddsworld vlogs made by Tom Ridgewell. Afterwards, he made the theme music of the episode Fun Dead
He, along with Todd "LilDeuceDeuce" Bryanton, is expected to create more original music for Eddsworld.