TOM! GET THAT ENGINE WORKING!
This article is a stub. You can help Eddsworld Wiki by expanding it.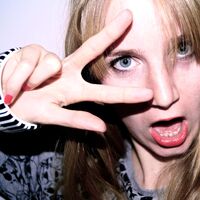 Victoria "Vicky" Gould (born October 18) is Edd Gould's younger sister and the voice of Ell in Mirror Mirror. Currently, Mirror Mirror is the only Eddisode she has appeared in.
Like, her brother, Vicky has her own YouTube channel. Vicky makes songs, comedy sketches, and vlogs. Her Youtube channel is Very Vicky.